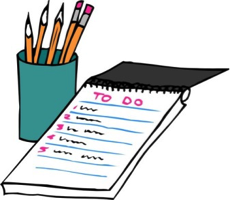 This morning I was beating myself up because yesterday I didn't complete my To-Do List. That's how I started my day, today. As I was writing this huge scolding to myself in my journal, it suddenly hit me…..STOP! Let It Go! Today is a brand new 24 hour day and yesterday is gone.

At that point, I began to take tally of all the things that I did accomplish yesterday! There was no list, just free flowing energy. It was a very successful day. I went with the flow.
So, today, I have a couple tasks I would like to get done but the pressure is off. I'll go with the flow again and listen to my feelings and hear those magical, intuitive conglomeration of higher guidance and grounded reality. It feels soft and cozy already. It's okay if it all doesn't get done.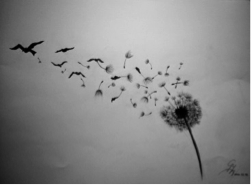 How and when do you get off track? This is a pretty crazy world right now with heads spinning and leaves bursting into brilliant colors and heads spinning and pumpkin spices greeting us at every corner and heads spinning and that quiet voice always attempting to rock us into some semblance of trust. What happens will just happen and then we'll deal with it. Stop moving so fast and begin to listen to your Authentic Self. What does it really need? Let Go. Stop thinking so much!
Fall down the well and find the stream. That's where the quiet is found.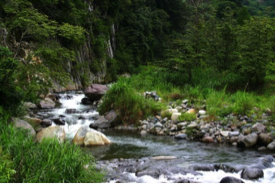 NOVEMBER:
Turn Back The Clocks
Election Day (let us pray)
Thanksgiving
---
MY MONDAY NIGHT




ARTIST'S WAY CLASSES
Class 7 (of 12) on Monday, November 7, 2016 at 7:00 PM until 8:30 PM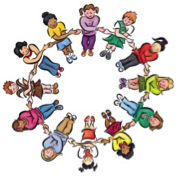 Artist's Way Class is closed to the public.
It is the most wonderful, powerful experience for all of us. Classes continue until December 12. Next year, I'm hoping to do it again.
Namaste
---
Future Classes: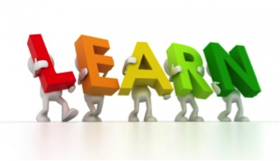 Rancho Murietta/Elk Grove Area I will be creating a few Workshops next year
Also, Joshua Tree Teachings next year there will be 4 classes scheduled

And a Retreat in Joshua Tree is in the works for 2017!
(for now it's just a creation in my head)
(it's how I do my best work!)
(Dates. Subject Matter, and Detail regarding above-classes
will appear in the December Newsletter)
Many Blessings,
Jeanie MacDonald