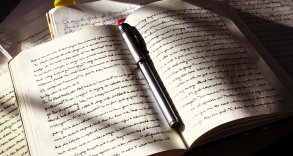 Ring Out The Old,
Ring In The New
Once a month I will do something that shocks me in 2015. I will save money for something.  I know not what.  Then, when December of 2015 arrives, I will check the balance and celebrate.  I will celebrate anticipation and me.  Patience.  Expectation.  Not knowing, just preparing.  Celebrating the Freedom of opening a gift without knowing what to expect inside the box.  Knowing I'm worth it. I will create social events that bring people around me and fill all of our creative juices. I will eat less bread and write every day and buy a new bed that enhances my dream state. I will create a relationship that has a loving man attached to it. I will share new classes about things that I love.

What are you missing in your new world?  Resolutions are connected to change.  Fill it in. Less time watching the clock and more time doing ….what? More Letting Go of worry and anxiety and other people's problems and bringing in awareness of making yourself Happy. Put Yourself First ……. Even if it's only for one day!  All Day!  Me Day!  Can you do it? Can you walk out the door and not make your bed? Spend one day with the juicer and drink healthy concoctions that awaken taste buds that have been asleep? Go to a movie, lunch, breakfast, long drive, secluded quiet space all alone…..by yourself?

All of the above causes new experiences and awakens your awareness of where you are weak and where you are strong.  It's a valuable insight into the truth.  Move a little to the left or right and your whole world changes.  Don't be afraid.
HAPPY NEW YEAR!
THINKING OF JOY AND ABUNDANT
CONNECTIONS WITHIN AND WITHOUT.
Check out the Class page for upcoming class info. Still looking for that Long Beach location for classes, but it will come.  Just sign up now and pay the night/day of class.  Check back here periodically and there will be a class address that tells you the class location.