OCTOBER 27-29
RETREAT

A WALK THROUGH NATURE 
Where: Long Beach, California
The Hidden Life of Trees, Rocks, Animals seen and unseen
And how it relates to You
Cost:  $250 Total
Click "Add to Cart" below to register
Electrical impulses pass through the roots of a tree. Trees also use the senses of smell and taste for communication. Sound familiar to us as humans? We do the same.
The reason trees share food and communicate is that they need each other. Trees experience pain and have memories. Tree parents live together with their children. On our Nature Walk, I'll point out these communities, along with the beauty surrounding the area and you will connect it all to the magic in your life.
This Retreat is a lens to help you take a closer look at what you might have taken for granted. Slow down, breathe deep, and look around. What can you hear? What do you see? How do you feel?
Nature is important, but when you unite with everything in nature we create a fully functioning global system. What your functioning nature entails may not function exactly the same and look a little different, but the underlying narrative is the same. So, we'll step outside of my back door and interact with the world around us.
We may even find a few fairy portals.
Notes of observation will be taken as you walk along and a discussion will follow.
Friday, October 27
Any time between 6 PM and 9 PM … Meet and Greet …
Healthy Dessert and Decaf Tea and Coffee Available
Saturday, October 28
(Breakfast – you're on your own)
10:00 am - meet at Residence Inn Long Beach for a 1 hour teaching …
11:00 am - Leave for El Dorado Nature Park (stay approx. 2 hrs. or as long as it takes) …
1:00 pm - Sack Lunch at a Park nearby
3:00 pm - Return to Residence Inn Marriott for teaching and workshop
5:00 pm - Dinner
Sunday, October 29
10:00 am - Breakfast and Closing Journey and Meditation at Residence Inn Long Beach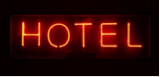 Residence Inn Long Beach
4111 E. Willow Street
Long Beach, CA 90815
From LB Airport: Go 1 mi. south on Lakewood Blvd.; turn R on Willow. Hotel is on the Right
From John Wayne Airport: (30 min) Take 405 N to Lakewood Blvd. South Exit; turn R on Willow St.; Hotel on Right
……………………………………………………………………………….

El Dorodo Nature Center
7550 Spring St.
Long Beach, CA 90816
605 South: Exit Spring St.; turn L at 1st light into Nature Center entrance
605 North: Exit Willow/Katella; take Willow West; turn R on Studebaker R; turn R on Spring St.; turn R at Nature Center entrance
A Walk Through Nature Retreat Oct 27-29, 2017

---
Previous Classes