MONEY SEMINAR
I'm offering two separate nights so if you can't make one, try the other
Saturday, February 7, 2015 at 11:00 am and/or
Wednesday, February 11, 2015 at 7:00 pm
At: My House
629 Temple Ave.
Long Beach, CA 90814
(627 is the front house; walk down the alley to my gate on the right behind that house)
$25.00 per class
Think about this…….
Do people in your life tell you what to do with your money?
Does money block your success?
How long has this been going on?
Were you trained to think a certain way about money since childhood?
Let's take a look at our attitude towards money
How to make more money
Anything holding you back?
Do you block money from flowing into your space?
We'll figure this out……
Cha-Ching!
Check out  the Class page to register!
---

INTUITION CLASS
Sunday, March 15, 2015 at 11:00 am
Monday, March 16, 2015 at 7:00 pm
Tuesday, March 24, 2015 at 7:00 pm
$25 per class
Again, this is an opportunity to choose a night that fits your schedule.  Or, take it more than one night.
Classes are held at the following address and hosted by Shannon Switzer:
Craton & Switzer Law Firm (conference room)
100 Oceangate, Suite 1200
Long Beach, CA
(corner of Ocean and Magnolia)
The January Intuition class was sold out immediately, so I hope you can join us for February!
So how do you radiate?  The shortcut to anything you want in life is to FEEL the energy around you.  In order to feel, you need to be in tune with your senses.  And how can you do that if you're worrying and anxious and doubting and fearful?  The answer to the "issue" can sometimes be muffled because our head is spinning!
How's your creative process?  Do you have one?  Did you have one and you lost it somewhere along life's path?  As you get clear in your mind, your frequency becomes clearer.  Sometimes we need to delve into our creative side in order to let go.  Forget about all that "stuff" for an hour or two.  But what if you're spinning and you don't have time, and you don't have the money, and you don't have the space, and you can't, won't don't wanna?  Do you feel you have to stay busy with something "important", and you have no right to rest?  You just lost your passion.  You disconnected from your senses.
So, we're going to talk about our INTENT.  Deliberately creating your life and finding your own power.  Starting the flow!  Letting go!  Finding your Passion!
We'll also talk about psychic abilities and my world as a medium.  There's so much to say.
Check out  the Class page to register!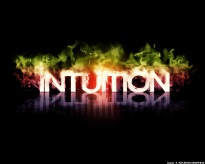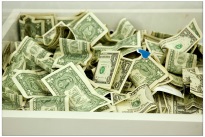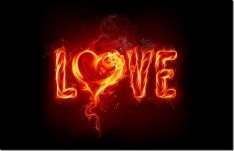 INTUITION

,

MONEY

and

LOVE


That's how I'm starting my FEBRUARY!

Jeanie MacDonald