Manifesting News:
November 2014
Breaking-up long relationships and dealing with the pain of change sometimes has no words. I'm watching a few friends going down that road at the moment. I've been there myself and understand completely.

One of them mentioned how difficult it is to deal with the absence of physical contact from a loved one. Intimacy and touching on all levels, not just the sexual side.
As he was talking, I thought about that same issue also prominent in the lives of the elderly. Everyone needing a hug or a touch of the hand during eye contact. They've been through what you're going through! They survived! A lot of the elderly have lost loved ones near and dear after years and years of growing together. And now they rely on others to show them they are appreciated.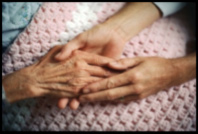 I was in a restaurant the other day and noticed a woman approximately 85 years old sitting across the room, alone, and called over a waiter. She received immediate attention what was interesting is the waiter who proceeded to kneel down and listen to her at eye level! A few times during the course of the conversation he lightly touched her hand. She was telling him about a better way to serve milk for her coffee. During this 2 minute exchange I could see changes in this lovely woman's face that softened.


Filling an empty gap through an intimate gesture helps heal many layers of pain and suffering. It is so simple to fill. Just be kind and notice. Share love. Take a moment to disconnect from yourself and connect with someone else. Everyone, really! We all need it. "Just thinking of you" only takes one minute.
During Thanksgiving month connect with not only those you love but maybe for one second, fill the empty space of a stranger.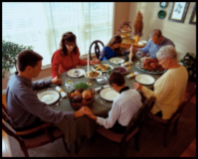 GIVE THANKS
---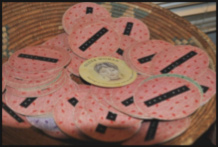 I'M GROWING UP!
ATTENTION: PRICE INCREASE!

AFTER 15 YEARS, I HAVE DECIDED TO RE-EVALUATE MY SELF-WORTH.

I'M INCREASING MY PRICES FOR READINGS!
IT IS TIME
SO, SPREAD THE WORD:
1 HOUR READING………$200
½ READING AND UNDER….$100
THAT'S IT! SIMPLE.
THANK YOU FOR YOUR WONDERFUL SUPPORT AND SHARING THE JOY AND SORROW OF THIS WORK THAT IS REALLY NOT WORK.
---
SEMINARS SCHEDULED FOR JANUARY, FEBRUARY AND MARCH,2015
Follow your heart…
Your Intuition



INTUITION
SEMINAR
Sunday, JANUARY 11, 2015
So, how do you radiate? The shortcut to anything you want in your life is to FEEL the energy around you. In order to feel, you need to be in tune with your senses. And how can you do that if you're worrying and anxious and doubting and fearful? The answer to the "issue" can sometimes be muffled because our head is spinning!
How's your creative process? Do you have one? Did you have one and you lost it somewhere along life's path? As you get clear in your mind, your frequency becomes clearer. Sometimes we need to delve into our creative side in order to let go. Forget about all that "stuff" for an hour or two. But what if you're spinning and you don't have time, and you don't have the money, and you don't have the space, and you can't, won't, don't wanna? Do you feel you have to stay busy with something "important", and you have no right to rest? You just lost your passion. You disconnected from your senses.
So, we're going to talk about our INTENT. Deliberately creating your life and finding your own power. Starting the flow! Letting go! Finding your Passion!

---
Saturday, FEBRUARY 7, 2015 or
Wednesday, FEBRUARY 11, 2015
MONEY SEMINAR
Do people in your life tell you what to do with your money?
Does money block your success?
How long has this been going on?
Were you trained to think a certain way about money since childhood?
Let's take a look at our attitude towards money
How to make more money
Anything holding you back?
Let's give those scardey-cats somethin' to talk about! Cha-Ching!

---
INTUITION SEMINAR
Sunday, MARCH 15, 2015 or
Monday, MARCH 16, 2015 or
Tuesday, MARCH 24, 2015
Mark your calendar now and more information will follow as to place(s) and times of the above-seminars.
Thankfully yours,
Jeanie