HAPPY NEW YEAR!!!
Another chance to do it right! Ring in the New Year with Love and Beginnings. What do you need to change? What fears will no longer drag you down? What awakenings have finally floated to the top of our magical selves and are ready to manifest? Think BIG! Want more! Now is the chance to learn from our doubts and misunderstandings and sprint to the finish line with all those lessons.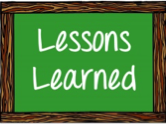 I have had an incredible month of travel and family. Everywhere I went has taught me so many lessons pertaining to letting go … of judgments and dreaming and manifesting and allowance. From an understanding of rap music to myths of kissing to relationship breakthroughs to boldly asking for something you need and want. All pertaining to letting go of last year's thinking. Expansion.
Do not get stuck in last year's reason for not moving forward. Change it! Make it happen for you. Make yourself a priority. Shock. Surprise people. Turn a corner and shine a light on yourself. Surprise yourself with boldness! Feel good about what you've got and put a bow on it! It takes courage to expose yourself and all your feelings pertaining to what you really want. Friends aren't used to your speaking the truth. The "yes" may have a few "no's" this year. Take a deep breath and step forward. Life is too short to waste it on false behavior.
Shift your perspective. Stop playing with your life. Surrender to new things. Do not build a new dam of fears. Be willing to see things differently. Ask for a new life. Surrender enhances our power whenever we simply empty our minds and start anew. Begin with your current age. Not past issues when you were 7, 10, 13, 21 years of age. Start Now with a new perception of self-love instead of self-loathing.
 It's going to be a very self-fulfilling year. Make it so.
---
CLASSES FOR 2017
New Year, New Ideas 
Nothing scheduled for January
Time to regroup and rearrange
Figure out what is needed to make us better
So, there may be a Surprise Craft Day
Stay Tuned
February is a Writing Class
For those who need Inspiration and a New Kickstart
My house…….teaching every Monday, 12 Noon until 1:00 p.m.
Writing until 2:00 p.m. if desired
$10 
March will be a Channeling Class
All Weekend in Joshua Tree
Saturday, 25th Early Arrival to Departure on 26th at 11:00 am
Drums, Bells and Whistles
(I find out exact addresses and details next week so check back with me here)
---
Thank you all for your love and support in 2016. I needed it. You needed it. We all needed it. Let's continue that good feeling and make it grow.
 Jeanie